Your official source for all things Jim Nieb.

©

UPCOMING LIVE PERFORMANCES

27 Wagons Full of Cotton opens on May 15th at the Sherry Theater! Come see Jim perform in North Hollywood. Here's the flyer: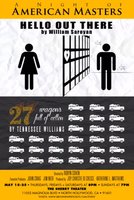 PROJECTS IN THE WORKS
Jim's working on a new web series that should start shooting this spring!